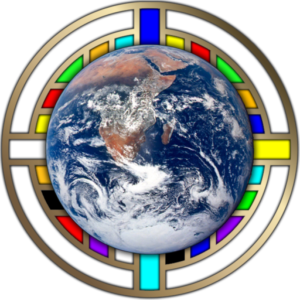 Welcome to the Worlds of Nations (WoN) website.  If you feel lost and were expecting a site about a festival, it's probably because you were looking for the World of Nations.  If you came here by following a link posted on Steam or Discord, then you are in the right place because that was me!
What is WoN Anyway?
The Worlds of Nations was a tabletop game created in 2004.  It is a board game version of the computerized grand strategy games of the 80's and 90's like Fantasy Empires and Empire Deluxe.  The game started with just four players who met monthly to play a weekend-long game of world domination.  Over time, our group reached 20 players per session, with multiple sessions running simultaneously.  In 2008, the ruleset became so complex and diverse that I built computer program called Nations of Earth, sometimes called NOE, to manage it.  I later moved NOE to the web in 2012 using a custom built app from jQuery and PHP. Then, in 2014, I published the online game as a PBEM tournament.
This tournament ran for two years before it was shut down in 2016 due to a server crash wiped out a lot of data. This was a huge blow to our gaming group as it also including a good portion of the files we created for other projects. Decades of history was lost, including our old leaderboards. At the time, I was also a modder for several turn-based strategy games and I lost a lot of my source files when it happened.
I learned a lot from that experience. I opted to start a new project from scratch rather than re-build everything I had lost. Later that same year, I re-opened the website on a new platform and held the first ever public competition under the game's new name, aptly called the Worlds of Nations.
The Website Today
In 2017, a couple of my gaming partners asked if I would expand the website to include some of the topics we ended up discussing between turns. This site, at the time called "The Journal," was created as a place for us to hang out and discuss random ideas while we waited our turn in WoN. In 2020, as I posted 90% of the content, I repurposed the journal to be more than just a temporary site for game updates. Instead, I used it as a way for me to talk about my interests, as well as a safe space to post some personal work.
In 2022, prompted by another serious outage that was a reminder of what happened in 2016, I launched a fully re-built website with improved stability and backups. My gaming group then asked if I could make additional journals, which we called "nations," for some niche topics we regularly discussed and I happily obliged. This effectively changed the website from its roots as a online boardgame to a place where we can support some of our favorite hobbies and topics.
My Personal Bio
I have been an avid computer gamer since the 1980's.  One of the first game I played was Empire: Wargame of the Century.  Since then, I've seen computer gaming evolve from simple point and click games to the complex and graphic intensive games of the modern era.  My favorite genres include grand strategy with complex game mechanics, fantasy/sci-fi themed games, and historically accurate simulators.
I am also a modder. If you played a mod for a sprite-based computer game in the early 2000's, chances are some part of that was coded by me. I decided to retire from public modding in 2015. Now I focus on smaller titles as personal projects. I post my work on EDIBLE and occasionally take requests, but in general modding is a project of passion and I prefer to keep it that way.