Air Forces Unit Tiles Uploaded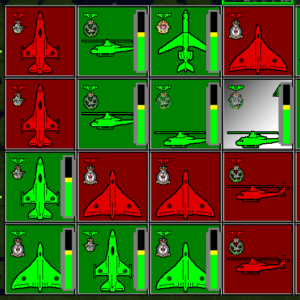 I've uploaded the 128×128 unit tiles for air units.  This is a fairly small set, impacting only 4 of the default units.  However, they had the most status changes of any unit I've modeled so far.  The helicopters were the most challenging due to their landing while loading capability.  In play tests, I was able to differentiate between the grounded and flying icons so I decided not to change it.  You can find it on EDIBLE.
As a side note, the time and effort I spent on the templates during the ground set are paying off, as are the site updates.  This set took my about a third of the time per image as the ground forces.  That should make the next and hardest part of this set, ship icons, go a bit quicker.
Download File