Map Script – Random Earth Map Generator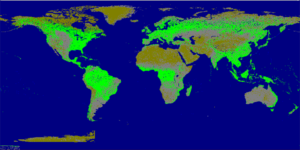 This is the Random Earth Map (REM) Generator. This will randomly generate a map of Earth using data collected from NASA, USGS, and the United Nations. Each map contains approximately 100 randomly selected cities from the World GDP report with values greater than $1Bn. It also draws supplies from the world's strategic reserves. All locations are drawn using their official GPS locations. Manual tweaks to locations were applied where overlaps occurred.
The generator is meant to work with the Modern Units Database (MUD) available on EDIBLE but you can use the options below to adjust it to support the default unit sets as well.